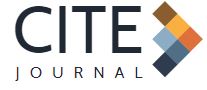 AMTE is pleased to partner with leading professional associations on the CITE Journal. We encourage you to read and contribute to this important journal.
About CITE
Contemporary Issues in Technology and Teacher Education Journal (CITE) is an online, peer-reviewed journal, established and sponsored jointly by five professional organizations (AMTE, AST, NCSS-CUFA, CEE, and SITE). AMTE is responsible for editorial reviews of articles submitted to the mathematics division of the journal – CITE-Math. 
All issues of the journal are available online free of charge. The journal is indexed by H.W. Wilson Education Full Text (since 2005, volume 5), EBSCO (since 2006, volume 6), and the LearnTechLib – The Learning and Technology Library (all volumes).
Goals of CITE-Math
CITE-Math is focused on the cross section between mathematics teacher education and technology integration. A wide range of formats and approaches to scholarship are accepted, including qualitative research, quantitative studies, conceptual and theoretical pieces, and professional practice papers. 
Because of its online format, CITE-Math encourages articles that take advantage of the medium. For example, articles may include video, color images, animation, simulations, as well as links to external resources. 
Intended Audience of CITE-Math
The audience of CITE-Math is made up of researchers and practitioners in mathematics teacher education. This includes anyone who contributes to and/or studies the preparation and professional development of PreK-12 mathematics teachers specific to technology integration. Technology integration includes (but is not limited to) the use of communication, collaboration, and/or mathematics action technologies as well as online curricula and learning management systems.
The Society for Information Technology and Teacher Education is an international association of individual teacher educators and affiliated organizations of teacher educators in all disciplines who are interested in the creation and dissemination of knowledge about the use of information technology in teacher education and faculty/staff development.
The Society seeks to promote research, scholarship, collaboration, exchange, and support among its membership, and to actively foster the development of new national organizations where a need emerges. SITE is the only organization that has as its sole focus the integration of instructional technologies into teacher education programs.
The Association (founded in 1981) is an international, educational and professional not-for-profit umbrella organization dedicated to the advancement of the knowledge, theory, and quality of learning and teaching at all levels with information technology. This purpose of AACE is accomplished through the encouragement of scholarly inquiry related to information technology in education and the dissemination of research results and their applications through:
Publications
Conferences
Societies & Chapters (including SITE)
Inter-Organizational Projects
CITE Journal Sponsors
The following professional societies are joint sponsors of the CITE journal. Each teacher educator association has responsibility for publication in its content area.
Mathematics Education – Association of Mathematics Teacher Educators
Science Education – Association for Science Teacher Education
English Education – NCTE Conference on English Education
Social Studies Education – NCSS College and University Faculty Assembly (CUFA)
General Technology – Society for Information Technology & Teacher Education (SITE)
The CITE Journal was established with support from a U.S. Department of Education Catalyst grant and is published by the Association for the Advancement of Computers in Education.