An official AMTE publication for the mathematics teacher education community.
Spring 2022
In the Spring 2022 issue, AMTE's President reminds us of the varied and important work of our mathematics teacher education community. Also included is a special call for Connections' manuscripts focusing on integration in mathematics teacher education, plus a reflection on the development and implementation of a regionally relevant mathematical modeling task. Highlights from the recent AMTE conference are provided, along with information on the Launch Years Leadership Network. Be sure to check out the two opportunities to serve on the Board, including Secretary or Board Member-at-Large, along with insights from those who have served. You will also find updates from AMTE's Board of Directors, journals, Technology Committee, STaR donors, Podcasts, and Affiliates.   
Susan Swars Auslander, Connections Editor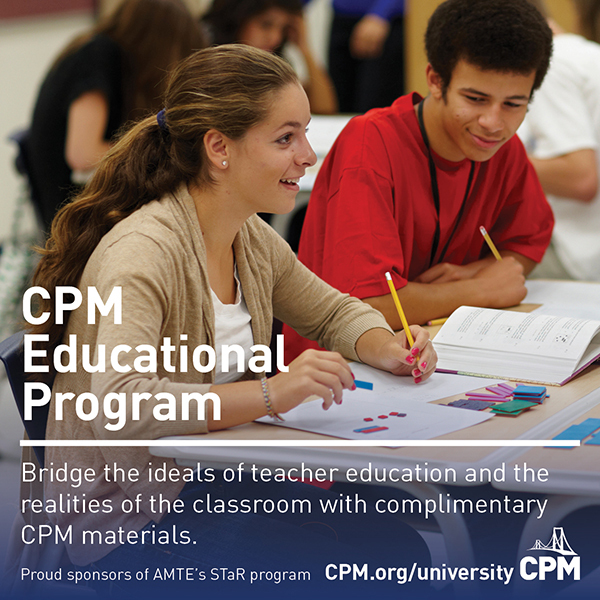 Check out the new CITE-M Article!
Vol 22:1 of CITE-Math is now published.
Representations of Practice Used in Mathematics Methods Courses
Christine K. Austin & Karl W. Kosko
SAVE THE DATE
AMTE 2023 Annual Conference
February 2-4, 2023
Astor Crowne Plaza, New Orleans